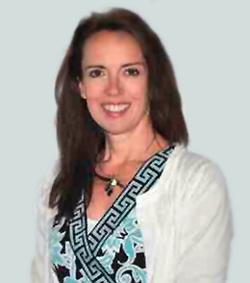 Margo Adams Larsen, Ph.D.
received her master's and doctorate degrees in clinical psychology from Western Michigan University and her undergraduate degrees from the University of North Dakota. She completed her pre-doctoral internship at Children's Hospital, Inc., Columbus, now Nationwide Children's Hospital. After graduate training, Dr. Adams Larsen completed post-doctoral psychology residency in full-time practice in Grand Forks, ND.
She was first licensed as a psychologist in North Dakota in 2000.
She has held positions in the Department of Psychology and the University of North Dakota, and as a clinical research associate at the Center for Health Promotion & Prevention Research at the University of North Dakota School of Medicine and Health Sciences, while continuing to practice part-time. Dr. Adams Larsen currently has a part-time pediatric psychology practice implementing evidence-based techniques to address anxiety, depression, and general behavioral concerns.
She was appointed by the Governor of ND to serve on the North Dakota State Board of Psychologist Examiners in 2006,
and has been the President of this Board for the past several years.
Dr. Adams Larsen is currently Director of Research at Virtually Better, Inc., a technology company dedicated to advancing the use of technology in behavioral healthcare.
Dr. Adams Larsen has a special interest in the use of technology in practice,
and has served on several governmental and regulatory boards, including the Joint APA/ASPPB/APAIT Taskforce on Telepsychology. Dr. Adams Larsen presents nationally about virtual reality, telepractice,
and regulatory issues.